January 28 is Data Privacy Day, celebrated across the United States, Canada, India and 47 countries in the European Union. This year's Data Privacy Day is especially significant for tech industry leaders given a tumultuous 2018 with numerous data misuse cases and massive data breaches. A year data privacy came into public consciousness.
It all began in Jan 28, 1981 when the first international treaty for personal data protection was signed. Known as the "Convention for the Protection of Individuals with regard to Automatic Processing of Personal Data" or generally referred to as Convention 108, the agreement seeks to protect the privacy rights of individuals, given the increasing personal data flow in the digital economy.
The first Data Protection Day (as it is known in Europe) was initiated by the Council of Europe in 2007, followed by the United States two years later with a National Data Privacy Day.
In the United States, the National Cyber Security Alliance (NCSA) leads Data Privacy Day 2019 with the theme "Respecting Privacy, Safeguarding Data and Enabling Trust." As part of the international effort to raise awareness, NCSA will be hosting an event, "A New Era in Privacy," with a gathering of experts from industry, government and nonprofits.
So what do tech industry leaders have to say about Data Privacy Day 2019?
Stephen Gailey, Solutions Architect at Exabeam:
"Data privacy was a hot topic in 2018, and that trend is expected to continue in the coming months. Over the next year, I believe we will see the first sign of government control over large internet service companies. Organizations such as Google and Facebook still don't seem to understand what privacy means. I think we will actually see some form of legislative control being put forward or even break-ups considered."
Setu Kulkarni, VP, Corporate Strategy at WhiteHat Security:
"Trust and privacy are the cornerstones of security. Security does not necessarily imply obscurity and withholding – a society just won't work in such a world. For society to work, physical entities need to trust each other and ensure privacy. You can't go to a doctor and not tell the doctor about what is bothering you because you fear the doctor will not respect your privacy. You trust the doctor. Now phase shift to today, where a doctor is using a digital assistant to capture notes, and you are using web and mobile interfaces to interact with the doctor. Now there are digital representations of physical entities in play (digital assistants, web and mobile apps) that need to afford the same (if not higher) levels of trust and privacy to you and the doctor. Systems will need to change soon to accommodate this status change of digital entities. Digital entities will become at-par with physical entities, and as such, the social contracts as we know them will need to change to ensure the trust and privacy boundaries across humans, systems and data are upheld."
Scott Parker, Director of Product Marketing at Sinequa:
"As enterprise data continues growing at exponential rates, artificial intelligence and machine learning capabilities have emerged as the primary means for enterprises to respond and become Information-Driven. While this evolution raises the efficiency and innovation of organizations and individual employees to unprecedented levels, it also introduces new data privacy risks and regulations. AI systems now exist that can analyze regulations across the world using multilingual natural language processing capabilities and determine whether a new regulation impacts specific organizations. Furthermore, these systems can identify who within an organization (R&D, legal, sales, marketing, etc.) should be informed and push the relevant information to these people. With this in mind, we should view data regulations like GDPR not as costly burdens but rather as opportunities to ensure compliance and data privacy while reaping the business benefits of accelerated innovation, increased productivity and optimized customer service."
Neil Barton, CTO at WhereScape:
"Data Privacy Day serves as a reminder to remain proactive in protecting and managing your data. The only way to ensure that your business and customers are protected, and remain compliant with any regulations is to know where each piece of data sits and who can access it, as well as tag it and track its lineage in order to understand its usage. In addition, to further data protection and comply with subject access requests, data must be stored in a location with fast and adaptable extract capabilities.
"This is particularly challenging for organizations with a large number of data sets, where manually processing all of this information effectively can be time intensive, and error-prone. This is where automation comes in – data infrastructure automation can help companies ensure all data is adequately tagged, ensuring data is identifiable, auditable and quickly retrievable. This can help companies prove their level of data privacy compliance to regulators and customers."
Alan Conboy, CTO at Scale Computing:
"Data Privacy Day serves as a significant reminder to the technology industry that securing your data is of utmost importance. As more organizations are moving their workloads to edge and hyperconverged environments, companies are looking to protect and recover these workloads. Backup and disaster recovery used to simply be good business practices. Now, for many industries, they are a big part of regulatory compliance. Data is more valuable than ever before and how data is managed and protected is increasingly being regulated by law. Platforms that include a variety of backup and disaster recovery features including snapshots, replication, failover, failback and cloud Disaster Recovery-as-a-Service are key."
Steve Blow, Tech Evangelist at Zerto: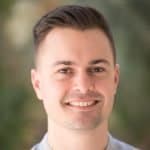 "All businesses know by now that they need to priorities data protection – there's certainly enough headline scare stories of data leaks, outages and ransomware attacks that should have persuaded them over the past year. Adding to this is the modern consumer perspective of 'there's no excuse for downtime, or the loss of data'. Businesses need to be focusing on ensuring they are resilient against the many threats facing data today, to prove to their customers they are taking data protection seriously.
"The adoption of the latest technology, with innovative new approaches, has led to this number of both planned and unplanned disruptions in a business rising. Combating this means companies need to start looking outside of traditional backup capabilities to keep the business online; they need to choose a modern, resilience approach that can utilize continuous data protection.
"This, paired with the ability to orchestrate and automate the mobility of applications to the ideal infrastructure, will enable businesses to have more than just their customers' data protected. Organizations will become completely IT resilient, protecting data, infrastructure and reputation – without the downtime."
Trevor Bidle, Vice President, Information Security and Compliance Officer at US Signal:
"Cyber attacks regularly made headline news in 2018, and no organization wants to be at the center of one. Data Privacy Day serves as an important reminder for every organization to perform an assessment of their own vulnerabilities. Organizations need to understand how much data they need to maintain, the sensitivity level of the data and where the sensitive data is stored. A backup from three years ago will do no good if an organization is targeted by cyber attackers, and that's why a backup schedule that ensures data is available from a period far enough back to restore prior to the issue is necessary. No one can predict when a disaster – natural or man-made – will occur, so having a restoration plan that is documented, tested and understood by all employees involved will keep organizations safe no matter what happens."
Alex Fielding, interim CEO at Ripcord:
"People mostly think of data privacy from a perspective of content that is already digitally accessible, but one of the risks that is not discussed enough is the amount of data that's exposed and vulnerable because it's stored on paper or exiled in data sources like backup tapes, optical media, hard drives and even microfilm.
"Data Privacy Day should be a reminder to legal, financial services and other global industries that they must take steps to digitize and extract PII in these less than accessible data sources and automate reporting for compliance with SOX, GDPR, the California Consumer Privacy Act and other regulations."
Gary Watson, CTO at StorCentric and Founder at Nexsan:
"The notion of data protection might be starting to sound repetitive, but it is still top of the business agenda. IT security threats come in all different shapes and sizes, and just as quickly as we put up barriers, cyber criminals find new ways to break through. Businesses need to have confidence in their recovery strategy; relying alone on the traditional ways of backing up data is not sufficient. Organizations need to ensure everything is protected including the data, finances and the organization's reputation. Threat detection software is only half the battle, keep in mind 'what if any attack succeeds?' and ensure there is a second line of defense in place that can offer a comprehensive range of security features, from encryption through to backup, hardened archiving, and recovery. Alongside product investment, take the time to educate employees on the latest threats, which in turn will build confidence."
Todd Kelly, CSO at Cradlepoint:
"Data Privacy Day shines the light on how data is fast becoming the new currency of our economy, which makes how well we manage and protect it a central consideration. The majority of corporate networks are still not fully equipped to manage this change. Most depend on perimeter-based security architectures connected by wires. However, forward thinking CIOs are taking a more uniform approach to securing their data in transit by using a range of new technologies to transform their WANs, including 4G & 5G LTE, cloud-based management and orchestration, software-defined WAN (SD-WAN) and zero trust IoT network architectures.  These technologies enable companies to build self-optimizing and self-repairing WANs that can provide the connectivity, agility and availability they need – all while meeting the security standards that are essential for GDPR compliance."
2018 was the year data #privacy came into public consciousness. So what do tech industry leaders have to say?
Click to Post